Back
10 Ways to Take Advantage of Your 2014 FLOC Membership
Membership with any organization can often go the way of a New Year's resolution (88% fail rate).  At first you join/renew with lots of enthusiasm, push hard for a short period, get involved in an event or two…but as time progresses you get busy, you forget, and before you realize it you're no longer engaged.  The FLOC Team knows there's a good chance this MIGHT happen to YOU.  Everyone has good intentions to serve others and make an impact in the community, but life sometimes has a way of distracting us from the things we've set out to accomplish.  We certainly don't want this to happen, so we've compiled a helpful list of the 10 best ways to take advantage of your FLOC membership for 2014.  We hope it helps and it gives you the enthusiasm/motivation to use your FLOC membership to the fullest this year!!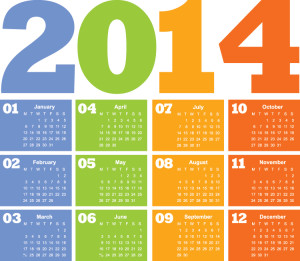 1. Add VOLUNTEER, AWARENESS and LEADERSHIP events into your calendar! ~ Although there's always a possibility of changes to the schedule, for the most part the entire 2014 calendar is in place.  With the events in your calendar, you'll have a much higher percentage of NOT double booking and possibly missing nonprofit experiences that you're desiring to participate in.  Do it today, don't delay, start now!
2. Join A Nonprofit Committee or Junior Board!  ~ Our nonprofit partners approach us on a regular basis looking for outstanding Committee and Board Members.  Lately we've received requests from Big Brothers Big Sisters, Youth Employment Services, Human Options, The Raise Foundation and others looking for bright "new talent" to help take their charity to the next level.  Saying YES to one of these opportunities will surely keep you connected!  Here's a little secret….it's not easy to get on a Board of Directors of a successful nonprofit.  Often you have to know someone who knows someone, be invited in and then finally get voted in.  The best Boards are made up of top executives, movers and shakers, the finest of OC.  Getting on one of those Boards is tough, but your chances are much greater if you're already creating value on a Committee or  Junior Board.  These groups handle many of the special events, fundraisers and campaigns that are so vital to an organization.  Join one, help the organization be successful and you could well be on your way to attaining Board status.  Interested?  Take a look at the latest positions here!  Or, send us an e-mail at oc@flocers.org  and we'll keep you up to date on available positions and ways to apply.  We'll also put you through one of our Committee or Board Trainings coming up this year.  That way you'll be fully prepared!  Oh, did we mention it looks fabulous on a resume!  Make a commitment to join a Committee/Board today!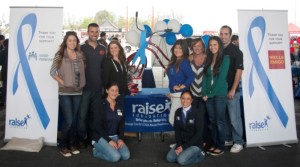 3. Become A FLOC Liaison for a Nonprofit!  ~ FLOC has partnered with 150 local nonprofits.  That's a lot!  It's a challenge to keep track of all their activities, volunteer events and special gatherings…however, if you chose to be a "charity liaison" there's a much better chance we'll stay connected to the nonprofit's activities and keep FLOCers engaged.  Is there a charity you'd like to represent?  If so, send us an e-mail, let us know who you want to represent, we'll connect you with their staff and we'll do our best to continually promote them!   ~ Past FLOC liaisons that have done an outstanding job: Robert Kollar with OCEANA, Shereen Miniawi with iHOPE, James Ruiz with Kids Konnected and Kim Burrell with CASA.
4.  Bring Your Friends!  ~ Members often forget that their membership allows for one free guest at every awareness event.  Take advantage of this!!   FLOC is designed to be fun.  Having your friends engaged and volunteering will add an extra incentive to the work you're doing in the community.  So, don't be shy.  This is good work!  Invite your friends!!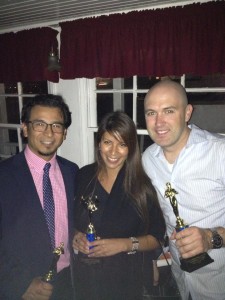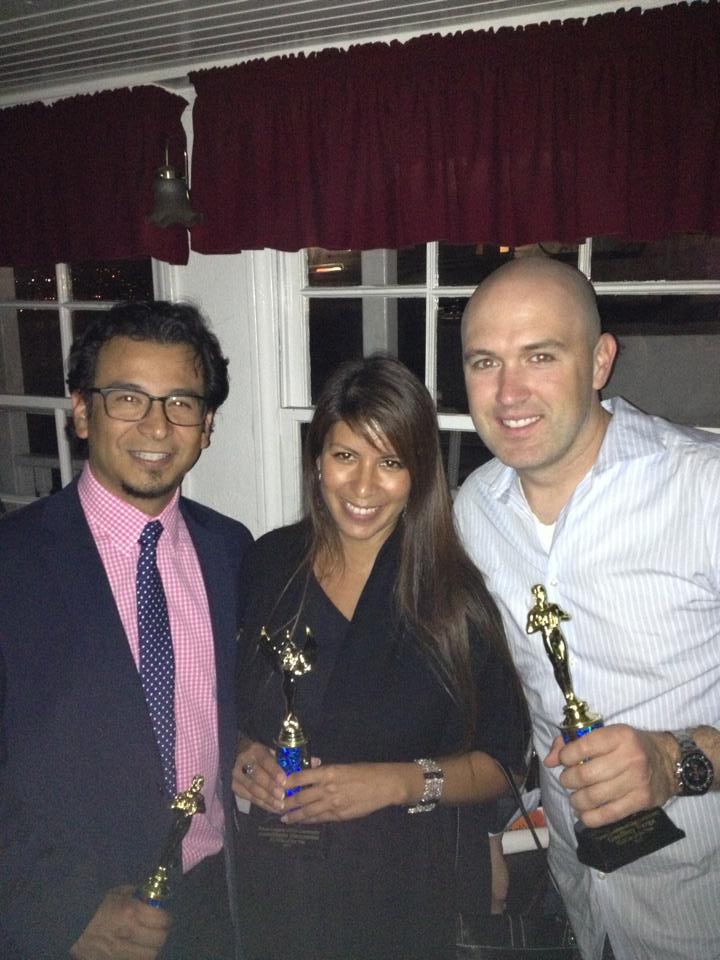 5. Join the FLOC Team!  ~ It takes a team of volunteers to assist in the running of a FLOC chapter.  Taking on a leadership position on the FLOC Team will mentally move you into a place of "commitment."  Help is needed in many ways and there are several positions that continually change hands on a regular basis, including: FLOC MC, Hospitality, Membership, Gala Committee, Fund Development, Nonprofit Partner Communication, FLOC Board and many more…  Interested in being a part of the FLOC Team? Team inquiries can be sent to OC Director Shawn Wehan.   Send us FLOC National Director Shawn Wehan an e-mail today!
6. Apply for FLOC's "Community Leadership Certification!"  ~ Created in 2013, the Community Leader Certification is designed to prepare you to engage and impact the local community through volunteering,  joining a board/committee and receiving a letter of recommendation from a nonprofit. Participants must complete all 4 FLOC trainings within a single calendar year, and receive an endorsement from the nonprofit in which one is engaged.  The Certificate is then awarded at FLOC's Annual Gala in September.  Apply here.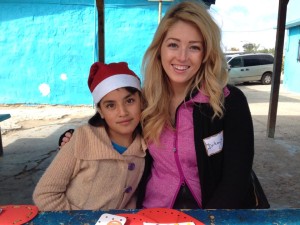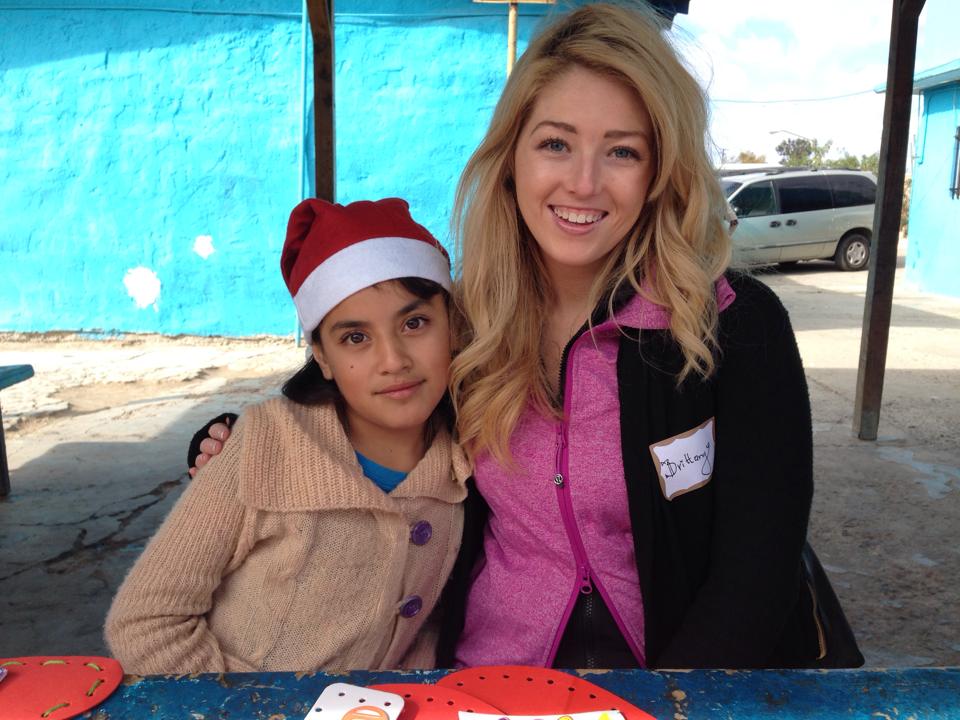 7.  Actually Volunteer and Do Something!  ~ FLOC has been matching young professionals with volunteer, committee and board positions for over 4 years now.  Within that time we've heard a lot of excuses as to why WE as individuals say no to volunteering.  It's not that we don't want to do it; it's just that we've tricked ourselves into believing our excuses and as a result they give us a pass.  This leads many of us to never engage in volunteering at all.  Don't let this be you!  Stop with the excuses and get out there in 2014.  Click here for upcoming volunteer activities.
8. Attend Galas, Golf/Poker Tournaments & Special Events! ~ As FLOC Members we do a LOT of volunteering, but we also attend and participate in a number of charity events.  Every event offers new people to meet, opportunities to give through live and silent auctions and FUN activities such as dancing, golfing and playing poker.  Over 50 "Special Events" will be advertised on FLOC's website throughout the year.  Create a budget for these events.  You won't regret it!
9. Create Philanthropic Goals & Let FLOC Be Your Philanthropic Coach!  ~ What will 2014 look like for you philanthropically?  How much will you give in time, talent and treasure?  What sort of impact will you make?  Whose lives will you change for the better?  It doesn't have to be a mystery if you set your goals now, get involved with like-minded people and use FLOC as your philanthropic coach!  Take the FLOC PHILANTHROPIC COACH survey and FLOC's TEAM will assist you throughout the year to reach your goals!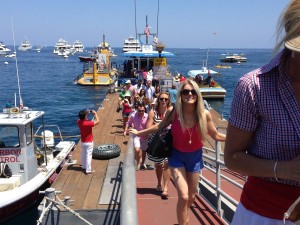 10. Attend FLOC Gatherings!  FLOC is a community of young professionals.  We volunteer, we attend charity events and from time-to-time we manage to have a LOT of fun together.  Building new friendships is an aspect of being a FLOC Member.  Take advantage of the FLOC's "Special Events" that happen throughout the year ~ The Catalina Wine Mixer on August 16th , the FLOC Gala on September 14th, and the FLOC Holiday Party on December 6th in Laguna Beach.
WHAT?  NOT A FLOC MEMBER YET?  JOIN TODAY HERE!