Back
Business Partnerships Through FLOC Membership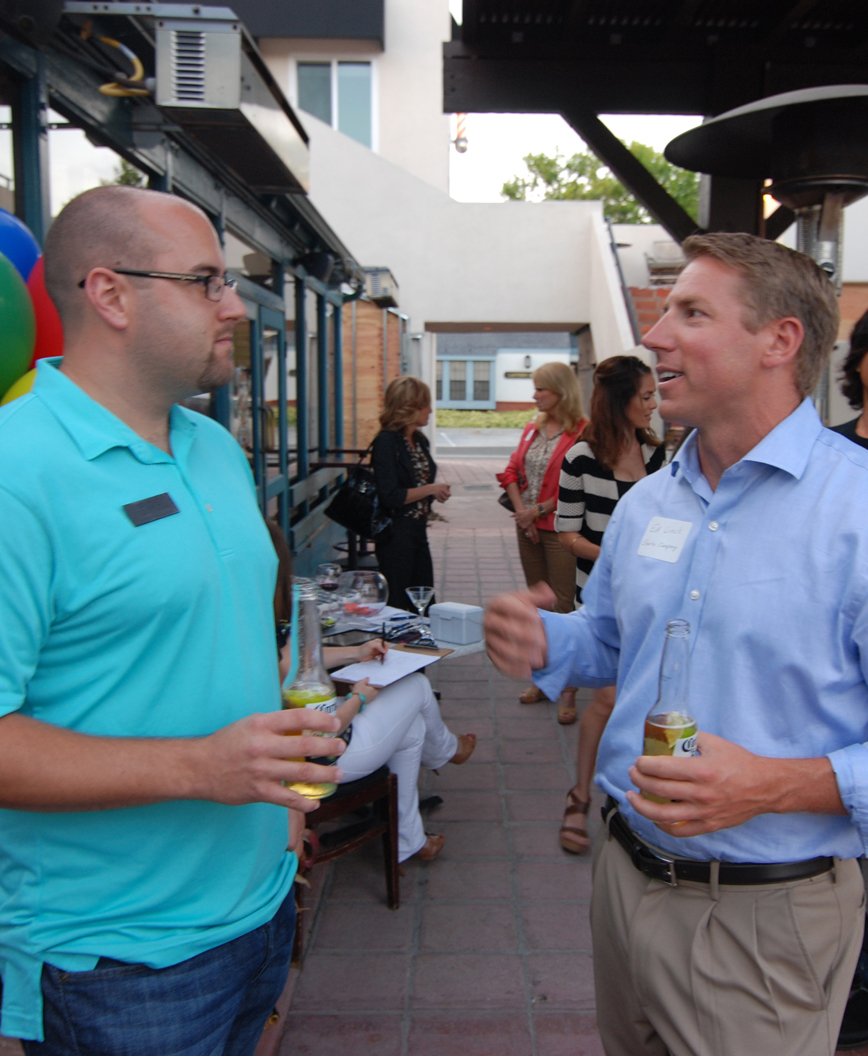 We've all been there…  It's that moment when you walk into a networking event and someone you've never met before immediately approaches you with a half smile and a loaded question…
"So, what do you do for work?"
Awkwardly glancing at them, you take a deep breath, start to speak and then !!BAM!!  like a Houdini magic trick, they've whipped out a business card and snuck it quickly in your hand.  "Call me sometime, I do plastics," and just like that they're gone…
If you've been to a FLOC Awareness Event, you know this is not our mode of operation.  Sure we have work questions and pass business cards, but such conversations are secondary to inquiries regarding WHO you are, what passions you posses and how you're desiring to assist the nonprofits we are learning about.
For most FLOCers, relationships are built on actions and engagement in the community.  We walk the talk and the results are deeper friendships and business partnerships that create positive outcomes.  This reality has been one of FLOC's greatest aspects throughout its 4-year history and a key component to members' desires to renew year after year.  To give you a better idea of FLOC's business diversity, we've listed a number of employers all of which are represented by current FLOC members:
99¢ Stores                                     Arbonne International                Athena Engineering                 California Bank & Trust
Cisco Systems Compak                 Asset Management                   Date2Connect                          Deloitte
Design Worx Packaging                 DiMarco, Aruajo & Montevideo Attorneys                                   Discover Home Loans
Eco Bling                                       GenNext                                   Gibson Law Group                    Givsum
Gundlach Property Group               Hub International                       Irvine Company                         Kawasaki
National Franchise Sales                NAVCO                                     Parapxl                                      Patent Analyst
Performance Racing Industry           Pieology                                   PIMCO                                      Sidoxia
St. Regis Hotel                               Starbucks                                  Wells Fargo
Membership and creating a lifestyle of philanthropy has its privileges.  For more information on FLOC Membership click here!