Back
2013 Year in Review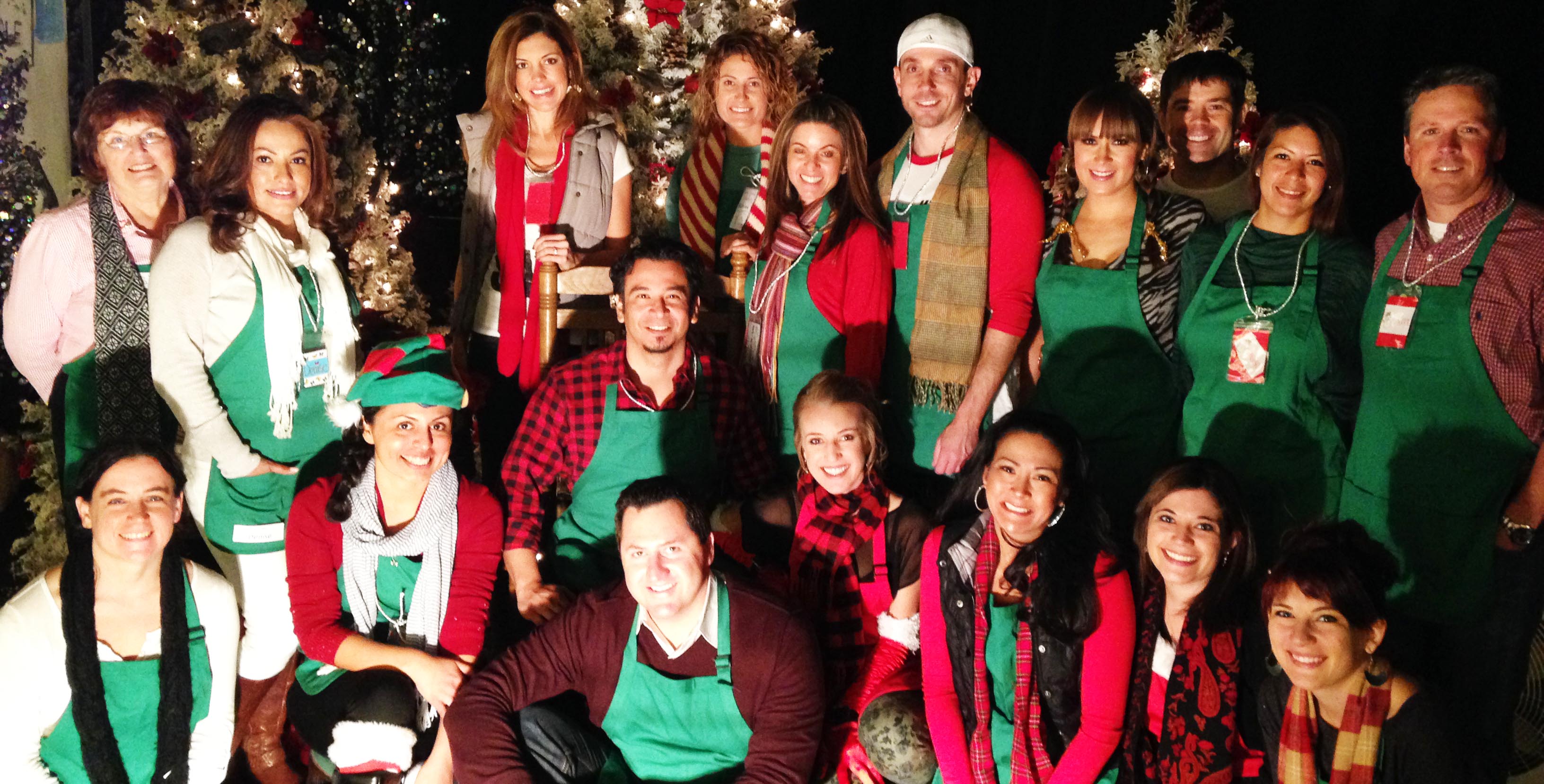 In the midst of the holiday season and as the end of the year draws near, please allow us to say a huge THANK YOU to YOU for your support and for making a difference in the local community.  FLOC's 2013 volunteer contribution reached 72,000 hours served, which is equal to $1,782,000 of market value (1 volunteer hour = $24.75 in the state of California, details at independentsector.org).  This is an extraordinary number and it reflects the total sum of activity in Los Angeles, San Diego and Orange County.
With your help, FLOC was able to partner with over 150 local charities (OC, LA, SD) and contribute greater awareness to their missions/visions through volunteer activities, awareness events, fundraisers and leadership trainings.  Some of you also participated on nonprofit committees and contributed intellectual expertise as Committee and Board Members adding incredible value and financial security to our partner's causes.
Whether it was for a local soup kitchen, a children's charity, a homeless shelter, an environmental cause, a veterans support group, an elderly foundation, a disease prevention organization, an education coalition or another deserving cause…YOU have made a difference and have contributed to making our community a better place to live!
As 2013 draws to a close and as we look towards 2014, we hope that you will continue to support FLOC's efforts of inspiring philanthropy in the community.  As a FLOC Member, FLOC Alumni, FLOC Sponsor or FLOC Donor, every dollar contributed to FLOC is returned to the community through greater awareness and activities that benefit our nonprofit partners.  Again, we thank you for your support and we look forward to continuing to working together in the year to come!  ~ Support Here!
Happy Holidays and New Year!  We look forward to seeing you soon in 2014!   Cheers, FLOC Staff
~ Below are FLOC's 2013 highlights, special events and monthly Awareness Events!
December 2013 ~ Santa Crawl Reaches 500+, Mexico Orphanage Visited and FLOCers Assist CASA Holiday Party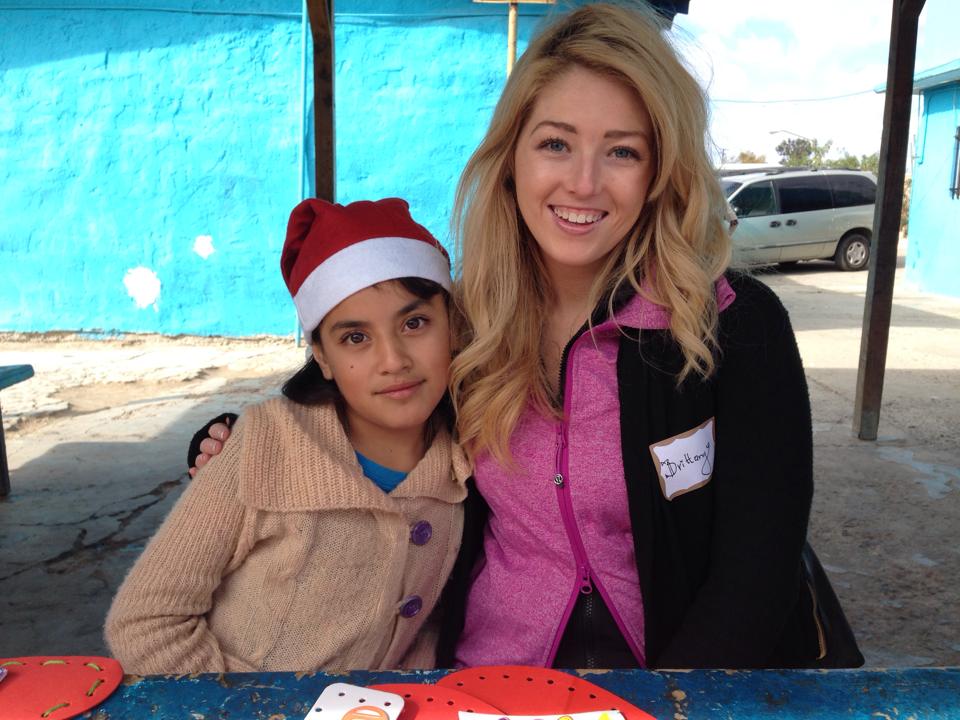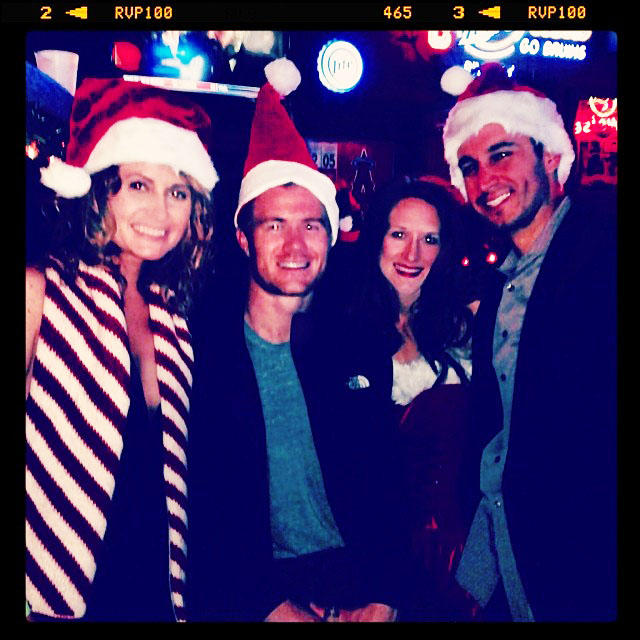 FLOCers celebrated the December holiday season by partnering with Project Access for their 8th Annual Holiday Newport Santa Pub Crawl which raised over $9000 for the organization and brought together 500+ santas.  Members also attended CASA's holiday party and assisted Santa with 300+ children and adults bringing good cheer to all.  Others attended Corazon de Vida's holiday field trip south of the boarder!
November 2013, Heartfelt Cardiac Projects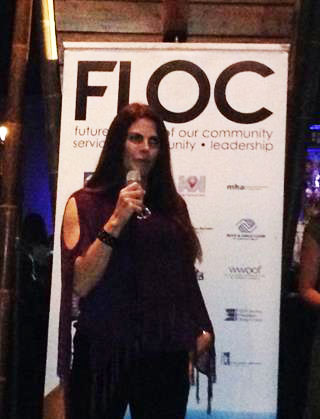 FLOCers ate sushi in Dana Point for November's awareness event with Holly Morrell, Founder and Executive Director of Heartfelt Cardiac Projects, at Mahe. Holly's organization finds affordable ways to be scanned for Sudden Cardiac Arrest.  Click this link to watch a short video recently produced by the CBS evening news.
FLOC Gets Press!!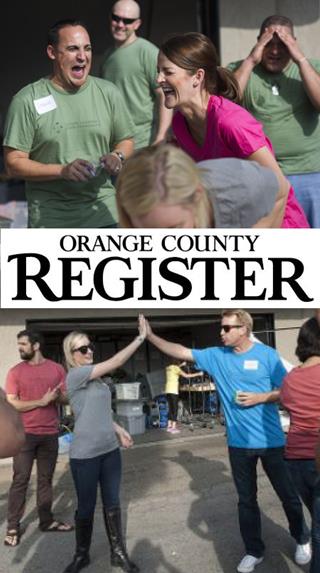 Monday, November 29th, OC Register featured FLOC in its Lifestyle section.  A big THANK YOU to staff writer Theresa Walker for writing the piece and taking the time to learn about the history and development of FLOC. The article featured FLOC Members Shawn Wehan and Geoffrey Varga as well as Irvina Kanarek from Rewrite Beautiful and Jamie Grant from the Goodwill.  Pictures included employees from Staples along with staff from Women Helping Women/Men2Work at a recent volunteer event organized by FLOC.  Click here to read the full article.  
October 2013, Mercy House Halloween Party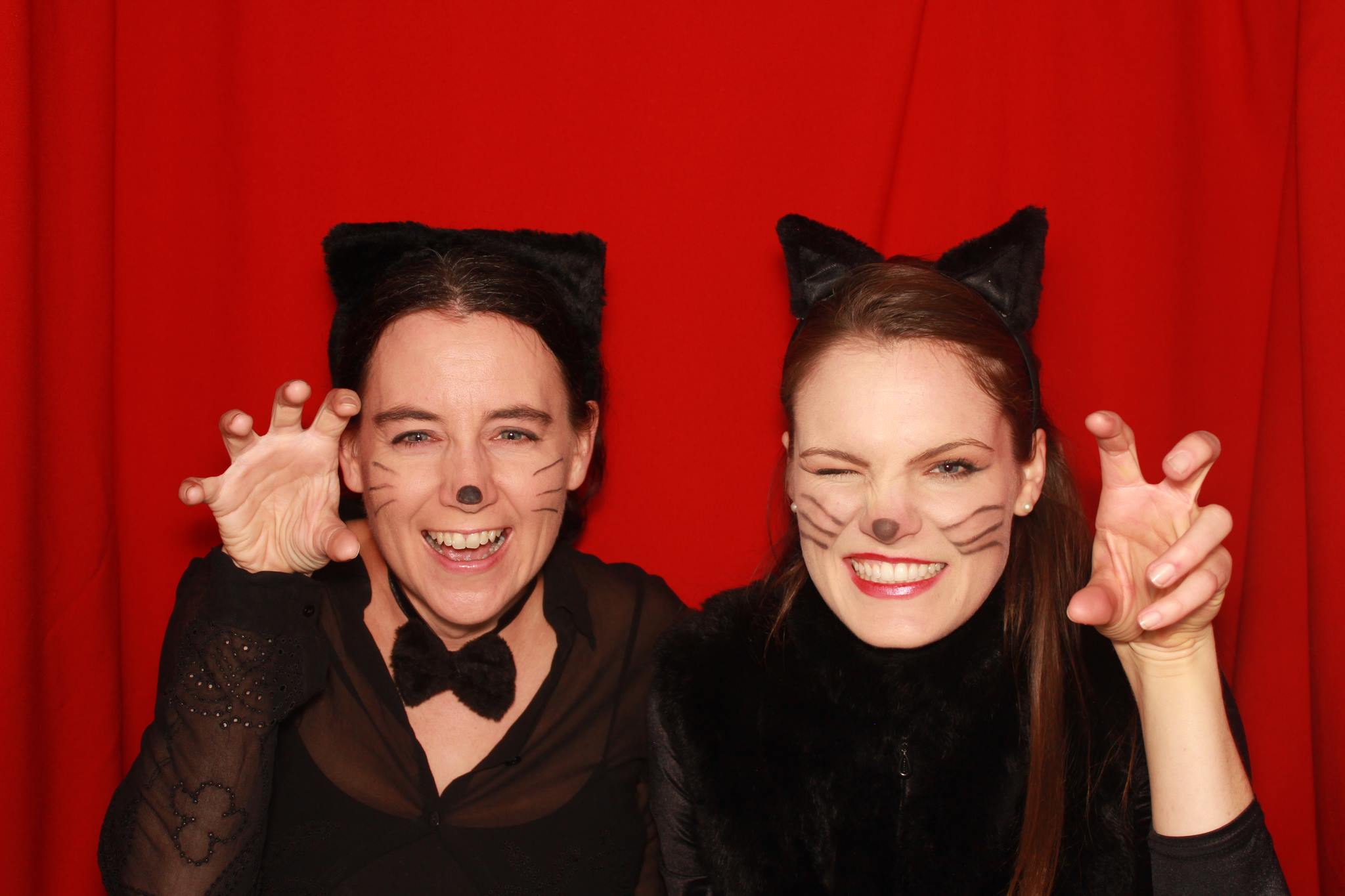 FLOC's Halloween Awareness Event featured Mercy House, a local nonprofit that has offered comprehensive homeless services throughout Orange County since 1990.  Allison Harvey, Mercy House's Development Director, addressed the 100+ FLOCers concerning the organization's mission/vision and work focused on homeless prevention.  She encouraged everyone to participate in their November "Homeless Awareness Month!"
September 2013, Olive Crest at Crow Bar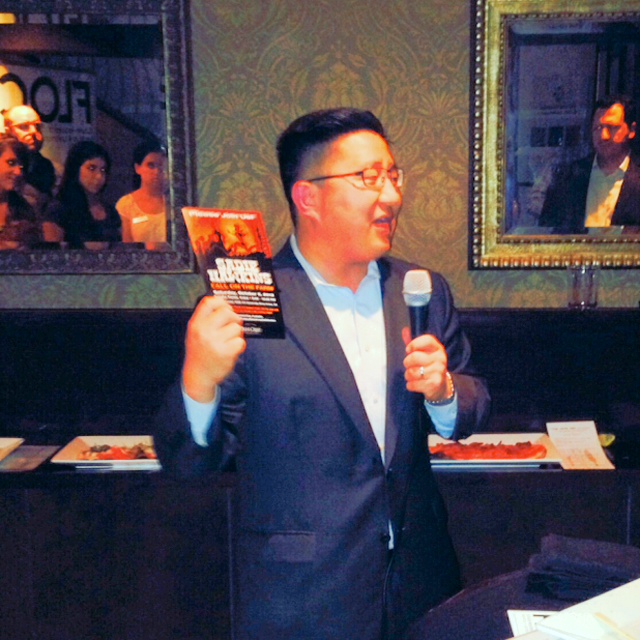 FLOC Members in September descended upon the well known stomping ground of the Crow Bar to listen to Joe Jhung, Olive Crest's Board Member, share the organization's mission & vision of preventing child abuse, educating at risk children and preserving the family.  Joe, who has been involved with the organization since high school, shared his passion for the work of Olive Crest and encouraged FLOCers to get involved by attending an upcoming Sadie Hawkins fundraiser on October 5th.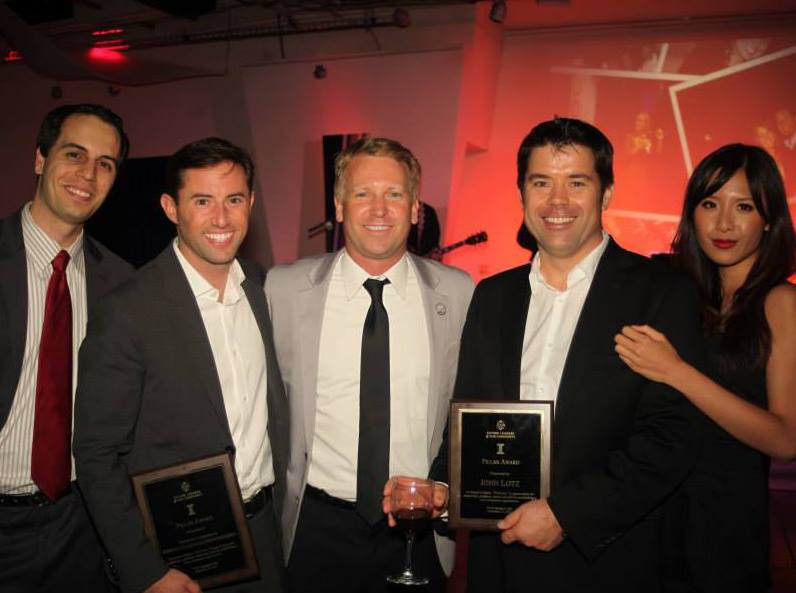 GALA Success!!
Over 160 people attended FLOC's Inaugural Gala on September 12th at 7 Degrees in Laguna Beach.  The event included music from Cory Case and the Gromble, a live & silent auction as well as a keynote address from Randy Barth, CEO & Founder of THINK Together.  Shawn Wehan, FLOC's National Director, gave a passionate speech about FLOC's "agenda" to inspire leaders who serve and to seek sustainability and funding for future generations of FLOCers.  In total, the event raised over $5000 which will help benefit FLOC and many of FLOC's nonprofit partners.  Thank you again to all sponsors, auction donors, attendees and the FLOC Committee who helped make the Inaugural Gala a true success!  More photos here!
August 2013, With My Own Two Hands, "Vino & Vinyasa"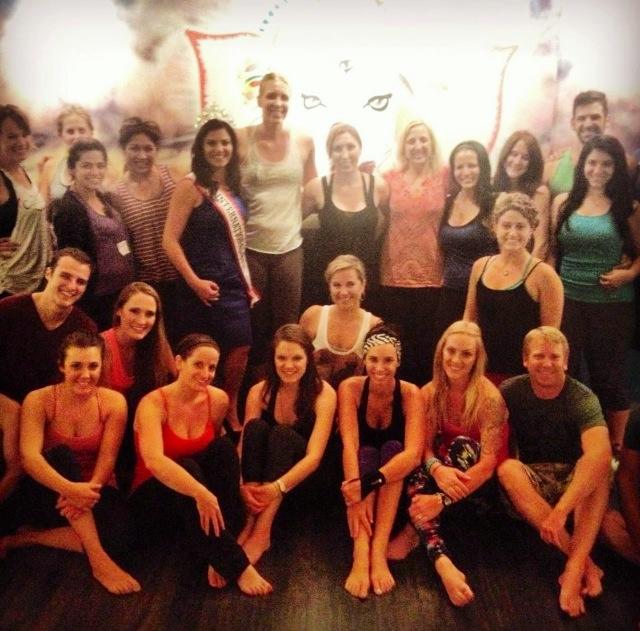 In August, FLOC had an awareness event like no other.  It was hot, sweaty and there was lots of stretching involving difficult positions!  However, when it was over everyone felt great and much was learned about the nonprofit "With My Own Two Hands."  Founded by Lindsey Pluimer in Laguna Beach three years ago, the organization has grown to impact lives all over Orange County and children in Africa.  "Community doesn't have to have boarders," explained Lindsey.  "We can make a difference here or on the other side of the world.  The point is for us to find what we are passionate about and then work to do our part to serve others."
OCEANA ~ Sea Change Gala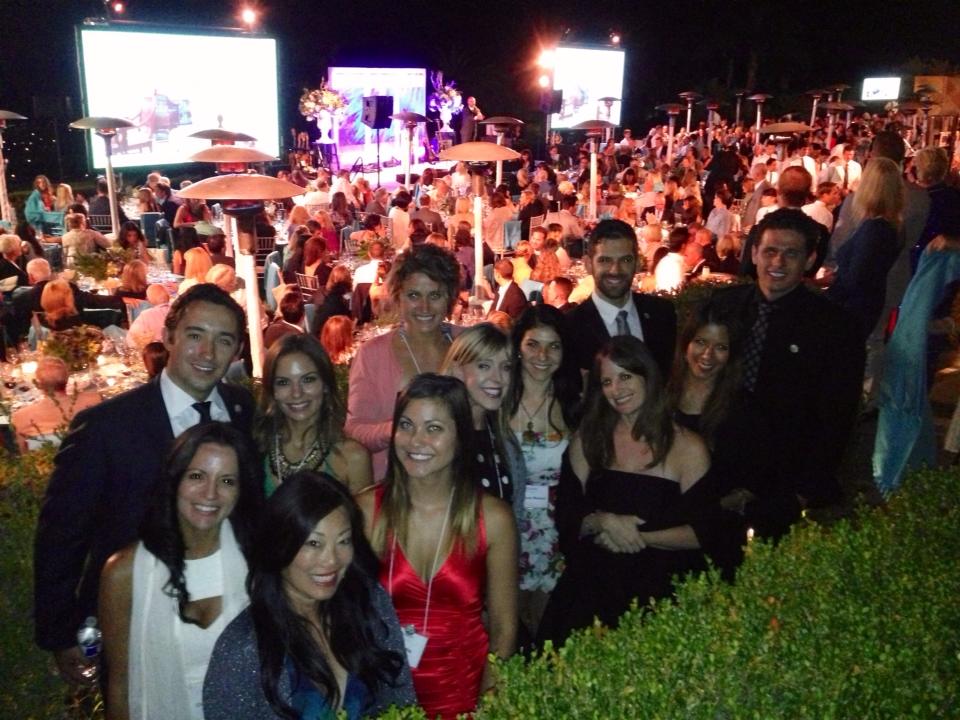 Over 20 FLOC Members volunteered August 18th at OCEANA's star-studded event in the hills of Laguna Beach.  Guests such as Sheryl Crow, Ted Danson, Mary Steenburgen, Dennis Haysbert, Angela Kinsey and Oscar Numez mingled with guests and were welcomed and assisted by FLOCers.  A huge thank you and congratulations to Robert Kollar, FLOC Member and OCEANA's Sea Change Volunteer Coordinator, for leading over 40+ volunteers throughout the course of the evening.  In total the event raised over 1 million dollars for OCEANA's efforts to protect the world's oceans.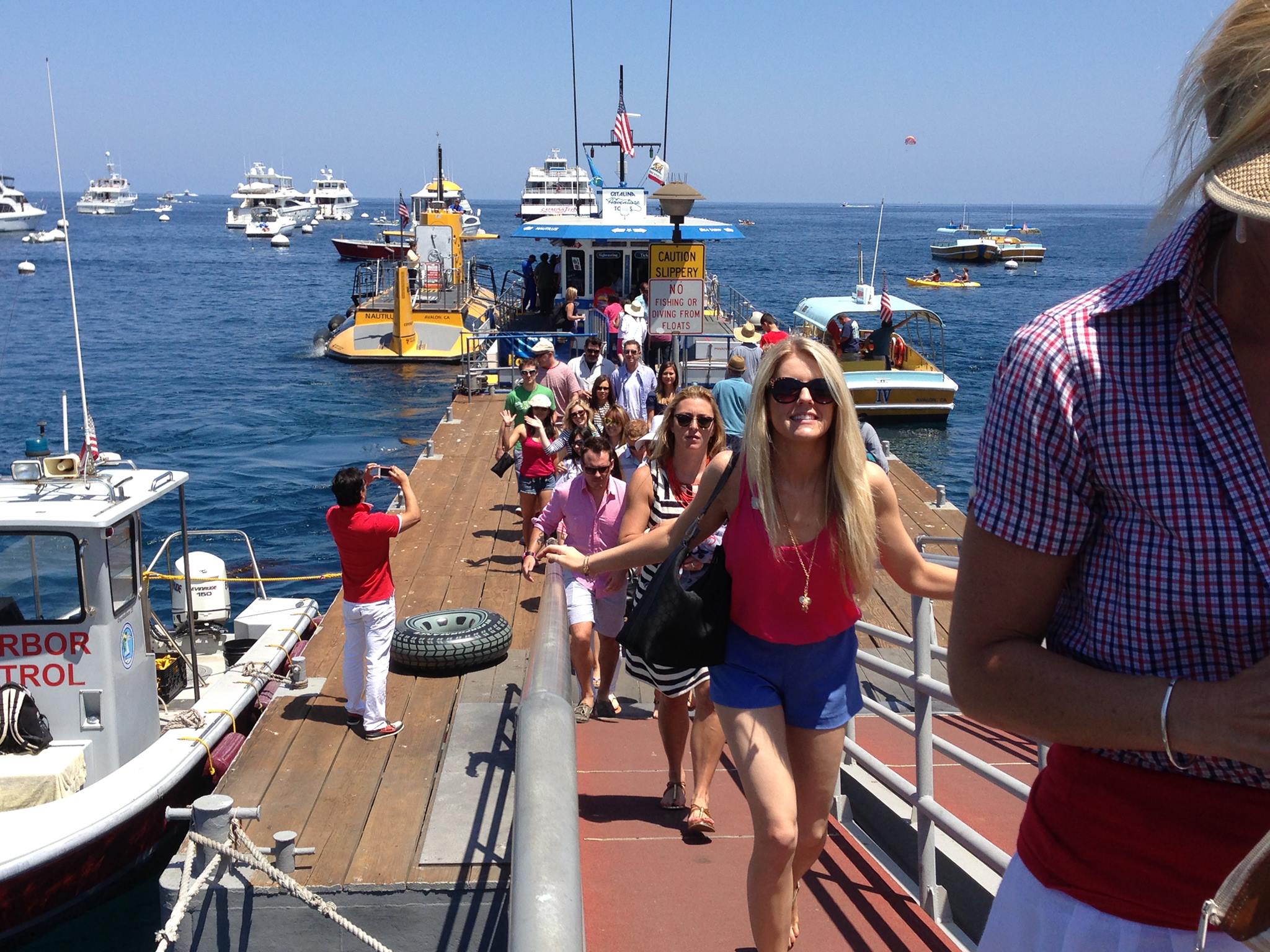 Let's not forget the Catalina Wine Mixer that also took place in August.  Talk about a great day!  30 FLOC members participated in the mayhem.  The day included a presentation from the Catalina Island Conservancy and a fun lunch at Luau Larry's!
July 2013, RADD at "The Cliff"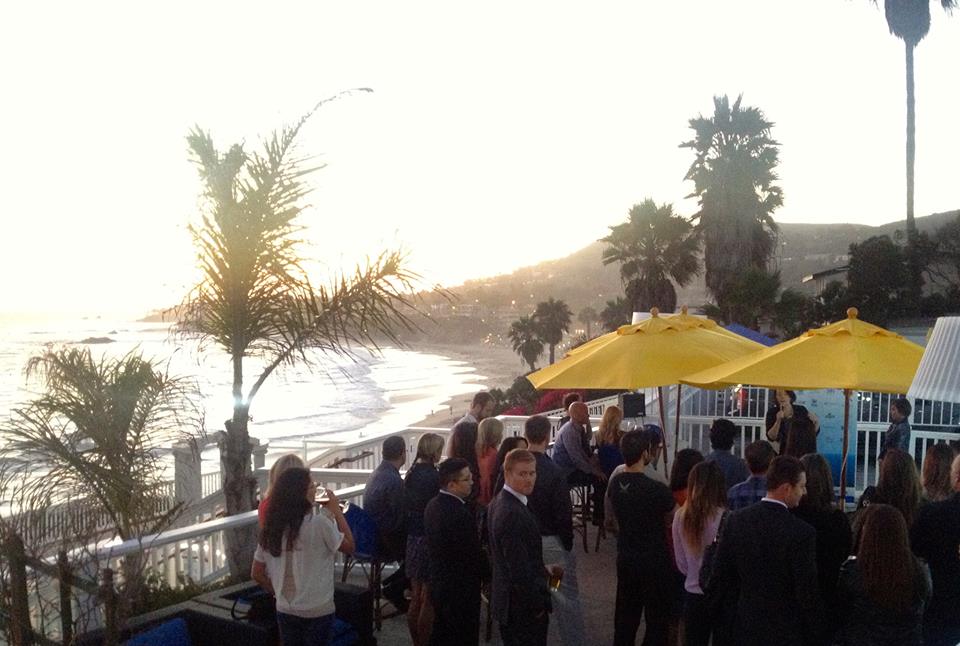 In July, FLOC Members gathered to experience a gorgeous sunset over Laguna Beach and to learn about the inspiring nonprofit RADD.  Erin Dugan, President of RADD, addressed the 40+ attendees and shared the organization's development and mission/vision in the community.  Following the event several FLOC members signed up to assist at the Sunset Strip Music Festival.  More details about RADD here! 
Leadership Trainings at the Center Club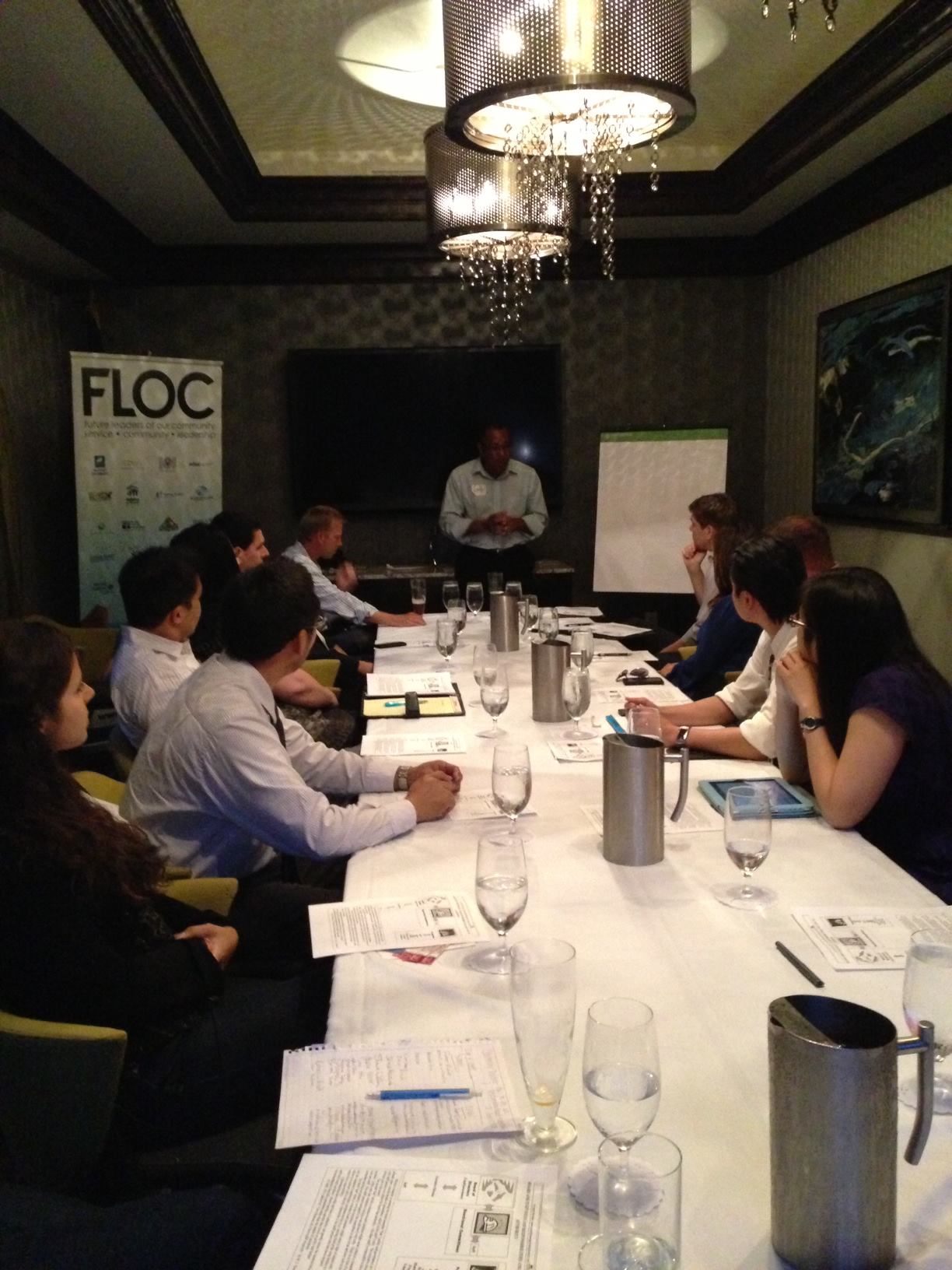 2013 marked the year that FLOC moved it's trainings to the Center Club in Costa Mesa.  Nonprofit consultant LaVal Brewer led the quarterly trainings and instructed on topics involving volunteering, board and committee development as well as the key to developing a lifestyle of philanthropy.
June 2013, Girl Scouts on the Beach at CDM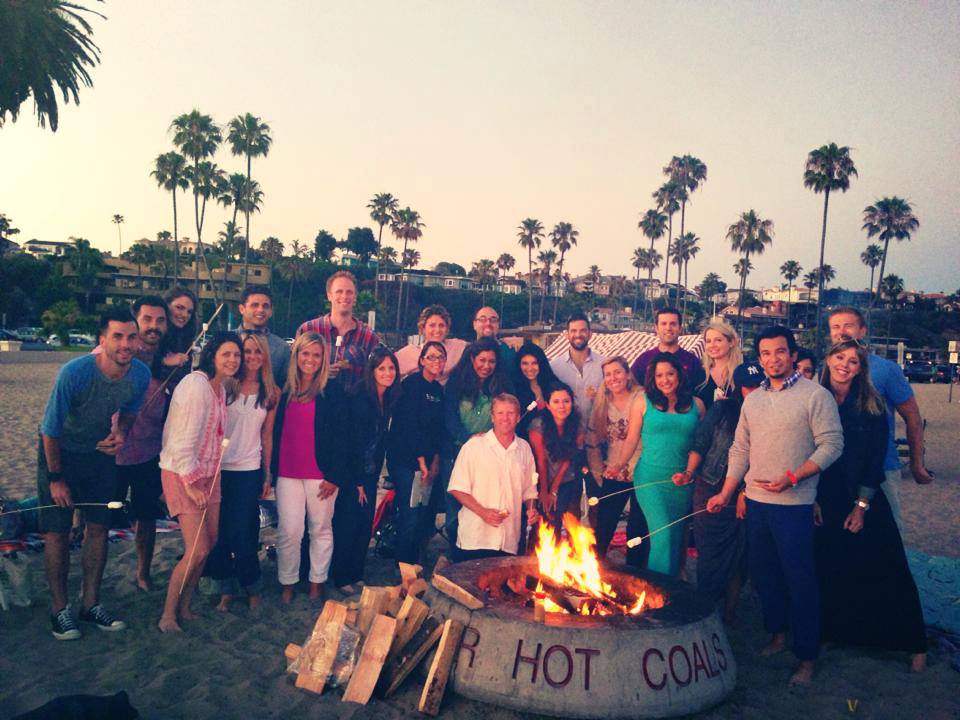 June's FLOC event took place at the Beach in Corona Del Mar.  Representatives from the local Girl Scout chapter came to share the organization's mission of helping girls develop their full individual potential; relate to others with increasing understanding, skill, and respect; develop values to guide their actions and provide the foundation for sound decision-making; and contribute to the improvement of society through their abilities, leadership skills, and cooperation with others.  Following the event, FLOC members enjoyed smores and the late summer evening together.
May 2013, 4th Anniversary Party with Art & Creativity for Healing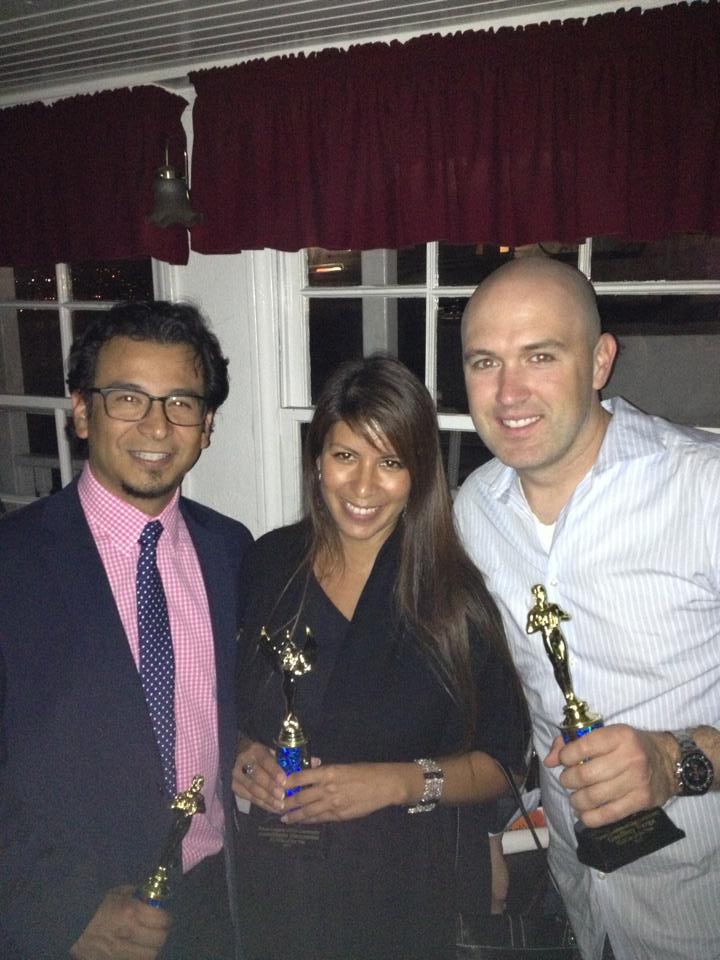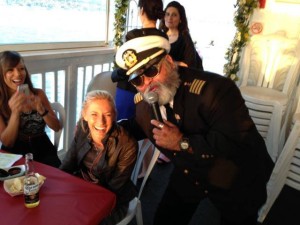 "FLOCer of the Year" was awarded in May to AnneMarie Hernandez, Geoffrey Varga and Robert Kollar at FLOC's 4 Year Anniversary "River Boat" Party.  The award is presented annually to a FLOC member who best exemplifies FLOC's mission of service, leadership and community engagement.   This year the award went to three incredibly deserving members.
AnneMarie, Geoffrey and Robert have been participating with FLOC since 2009 and have been instrumental in advancing FLOC's growth and sustainability throughout the last four years.  They walk-the-talk with ongoing volunteer participation, committee/board leadership and membership recruitment.    FLOC wouldn't be what it is without their instrumental service and ongoing support.  A HUGE thank you to each of them for their community contribution!
April 2013, Be A Hero Become a Donor at Surfin' Cowboy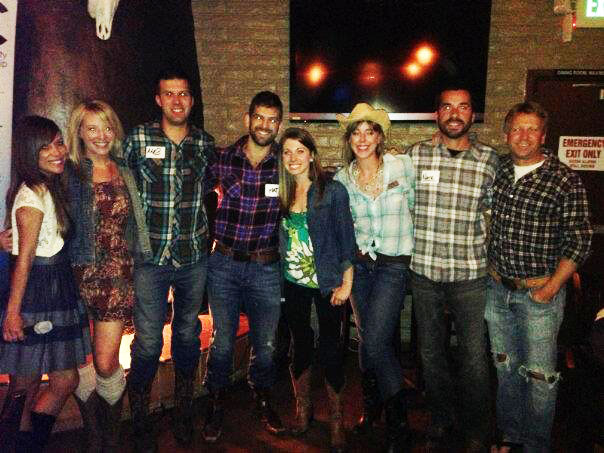 April's awareness event featured the local nonprofit Be A Hero, Become A Donor at The Surfin' Cowboy in Capo Beach.  FLOCers dressed in "country attire" and listened to Gina Cousineau, the organization's Founder and Director, deliver an inspiring talk about the ignorance of the public regarding bone marrow and other organ donation.  Responding to the call, 17 FLOCers registered as new organ donors!
March 2013, Department of Education at Location 1980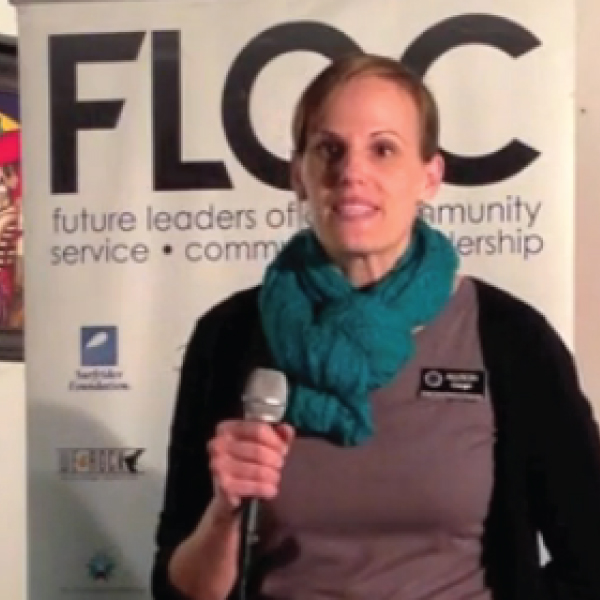 March's FLOC event took place at Location 1980.  Allison Granger, Language Arts Coordinator, shared the organization's need for volunteers at their Young Authors Fair.  Click here to watch the video of the evening and learn more about ways to get engaged with OCDE!
GIVSUM ~ Development Begins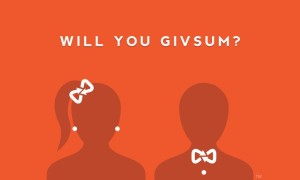 Sometime around the beginning of 2013 a number of tech FLOCers banded together to begin producing something called Givsum.  At the end of 2013 it continues to be in development, however, there is great hope that it will grace the lives of FLOC members in 2014.  As they often say, the best things in life come when you least expect them.  So…just keep doing what you're doing and we'll let you know when you'll be doing something different.
February 2013, Youth Employment Services at Dave & Busters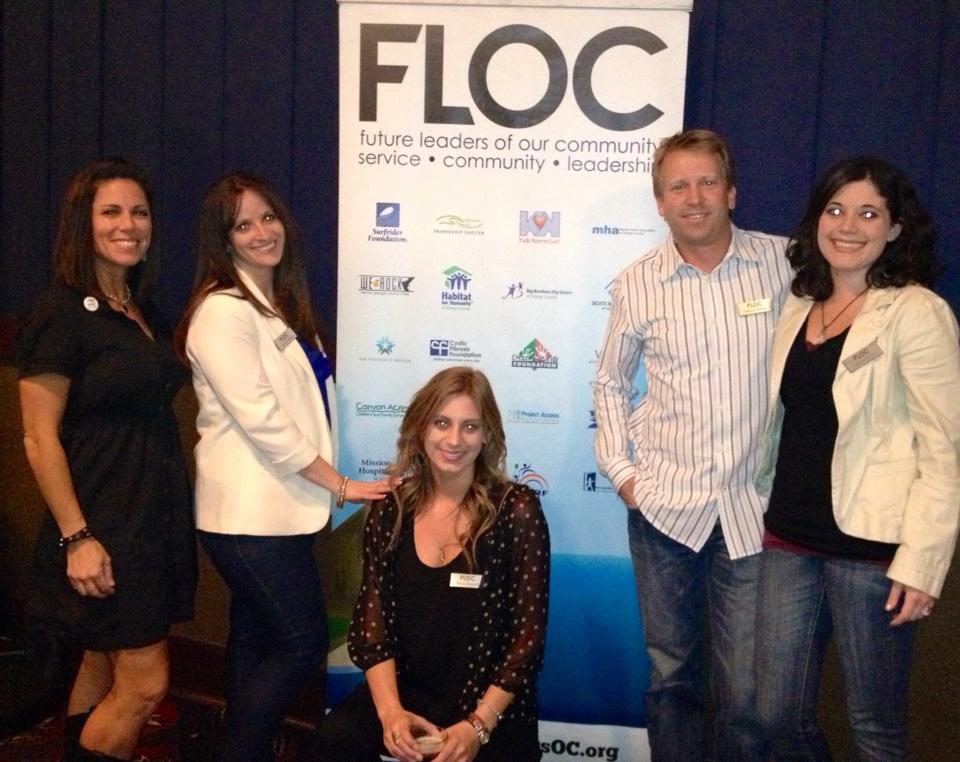 February's FLOC event was a fun gathering at Dave & Busters in Irvine.  Youth Employment Services Executive Director, Kathy Du Vemet, shared their Mission of  to teaching youth and young adults ages 16-22 the skills needed to secure and maintain meaningful employment, and to offer programs that help young people improve their employability, career choices and quality of life.  Following the event, FLOCers enjoyed the variety of arcade and video games.
January 2013, Rewrite Beautiful at CES Contemporary in Laguna
FLOC kicked off 2013 at CES Contemporary in Laguna Beach.  Rewrite Beautiful's Founder Irvina Kanarek shared her passion for the organization and the work they do to help girls see beauty in themselves from the superficial to the concrete for the prevention of eating disorders and to equip them to use their creative skills to positively impact their communities.  Following the meeting, FLOCers signed up to volunteer as Rewrite Beautiful Board Members!